Property Maintenance Tips & Tricks
This series of articles is designed to help you solve some of those niggling household problems. These tips aren't intended to make you an expert, and are not a replacement for seeking professional advice where needed. Please feel free to contact us if you have any questions or comments.

How to bleed a radiator »


How to balance a heating system »


How to remove an airlock from a radiator »

Spring Maintenance Jobs »

uPVC Window/Door Maintenance & Cleaning »
Spring Maintenance Jobs
Spring is a great time to be proactive and see to all those niggly little jobs ready for the Summer months.Regularly checking your home for maintenance will help you spot issues early, and there will be less chance of more serious problems developing. Take a look at our checklist for a few suggestions...
External Maintenance
Clear gutters and gullies of leaves and other debris, and check the state of rainwater goods.
Check the roof for excessive moss growth and loose or missing tiles. If the property is thatched, monitor the roof for signs of decay.
Fit birdcages to chimney pots, if not already in place, to prevent birds from nesting in them.
Use binoculars to check the state of your chimney stack. It may need repointing or the pot may need securing.
Assess the state of your exterior paintwork. If you spot blistering or peeling, arrange for the exterior to be decorated when the weather is consistently warmer and drier.
Check external walls for cracks in the brickwork or render and assess the state of the pointing.
Clear leaves, soil and debris from the bases of walls to help prevent damp occurring.
Ensure any air bricks are free from dirt and cobwebs.
Clean the windows and check the state of the glass and frames.
Take a look around your garden for signs of winter damage, such as cracked walls, decaying fences and plants that have not made it through the cold spells.
Sweep and clean garden paths and maintain any decking, cleaning it annually to prevent the build up of a slippery moss surface.
Clean external decoration, such as ornate terracotta work or stonework. Use a soft brush to sweep away dirt, only using a stiffer brush or damp cloth for more stubborn grime. Remember, you're only trying to lift dirt to prevent build-up and overcleaning can cause damage.
Internal Maintenance
Pull furniture away from walls to air the space and check the walls for damp and mould patches.
Open all of your windows and give your home a good air. We tend to block up draughts and hinder ventilation in winter to keep the house warm, making the air stale and raising moisture content, in which mould is more likely to form.
Take down curtains and blinds and give them a good dust. You may want to hang them outside to air, too.
Check pipes for signs of leaks.
Access your loft to check internally for slipped roof tiles and signs of water ingress.
Get a FREE quote today and put those niggling odd jobs behind you...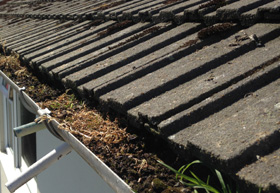 Blocked gutters can cause serious issues and need to be cleared.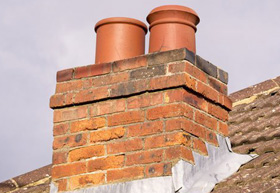 Check your chimney and roof for any signs of damage.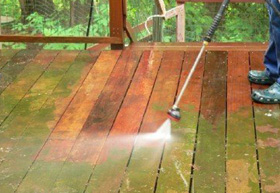 Clean decking to avoid slippery surfaces and prolong its life.